Tax is one of the most complicated laws in Australia and is constantly changing. So it is ridiculous to expect that all Australians have the time or interest in keeping up to date with these changes.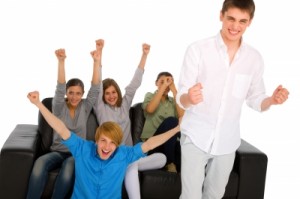 When you join us at TaxMate Australia you don't need to worry about making mistakes on your tax return or missing out on tax deductions. We let you know what income to include and what deductions you can claim. And usually the amount of tax we can save you through our expertise and in-depth knowledge of the tax laws is much more than the fee we charge. Plus our fees are 100% tax deductible.
– We offer the low rate for preparing your tax return and lodge on the same day from $85 only*.
– If you have multiple incomes/deductions/offsets we promise the lowest charge to suit your needs**.
– Easy payment methods for you to pay the fees by Credit Card/Paypal/EFT/Cheque or on your Tax Refund***.
– The best way for you to select your tax refund returned to your bank account worldwide****.
*Limited income source and basic deductions apply.
**Additional costs apply.
***Surcharge may incur and vary from financial institution to financial institution.
****Bank charge will be at clients cost.